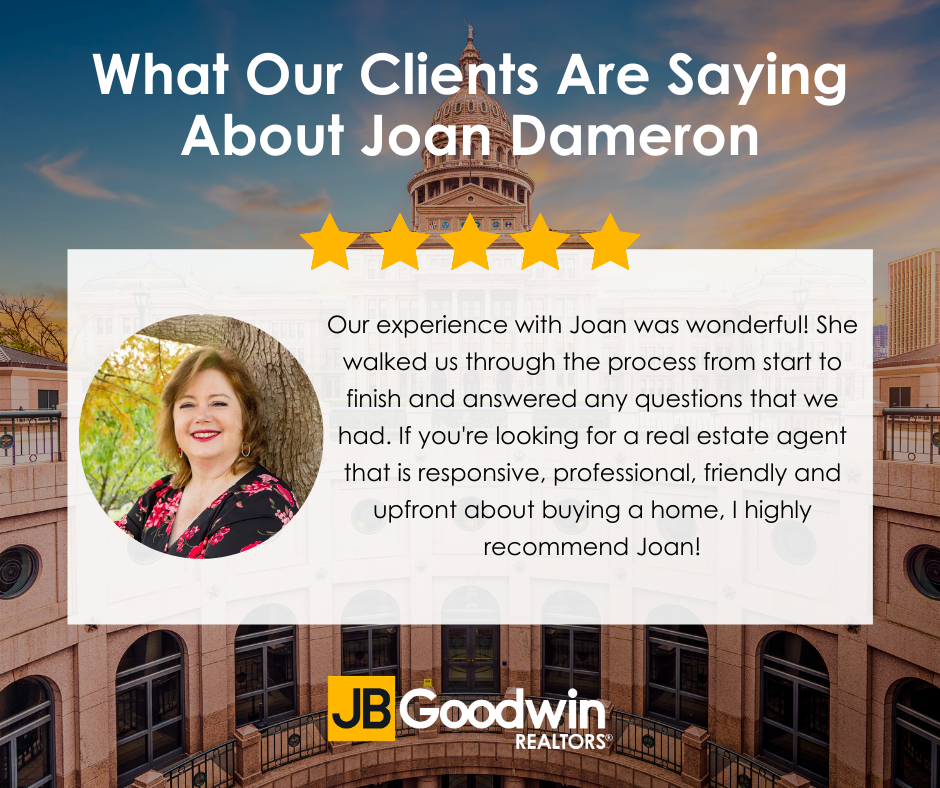 Sarah & Mike in Leander
New home purchase in Leander
Our experience with Joan was wonderful! She walked us through the process from start to finish and answered any questions that we had. If you're looking for a real estate agent that is responsive, professional, friendly and upfront about buying a home, I highly recommend Joan!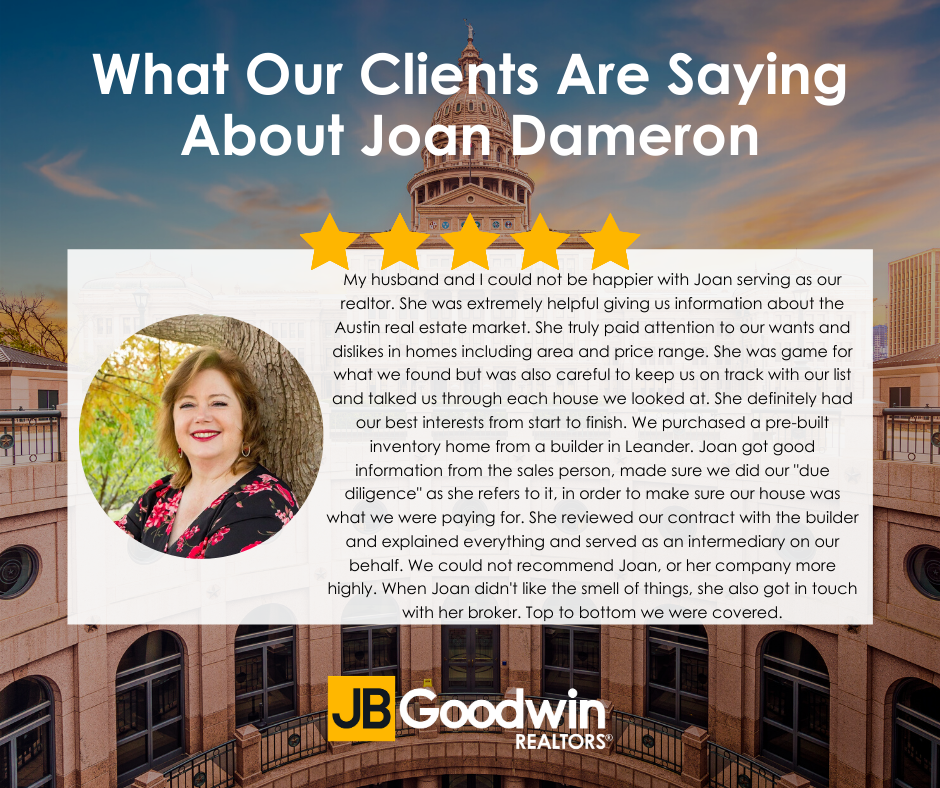 Kristen & Adam in Leander
New home purchase in Leander
My husband and I could not be happier with Joan serving as our realtor. She was extremely helpful giving us information about the Austin real estate market. She truly paid attention to our wants and dislikes in homes including area and price range. She was game for what we found but was also careful to keep us on track with our list and talked us through each house we looked at. She definitely had our best interests from start to finish. We purchased a pre-built inventory home from a builder in Leander. Joan got good information from the sales person, made sure we did our "due diligence" as she refers to it, in order to make sure our house was what we were paying for. She reviewed our contract with the builder and explained everything and served as an intermediary on our behalf. We could not recommend Joan, or her company more highly. When Joan didn't like the smell of things, she also got in touch with her broker. Top to bottom we were covered.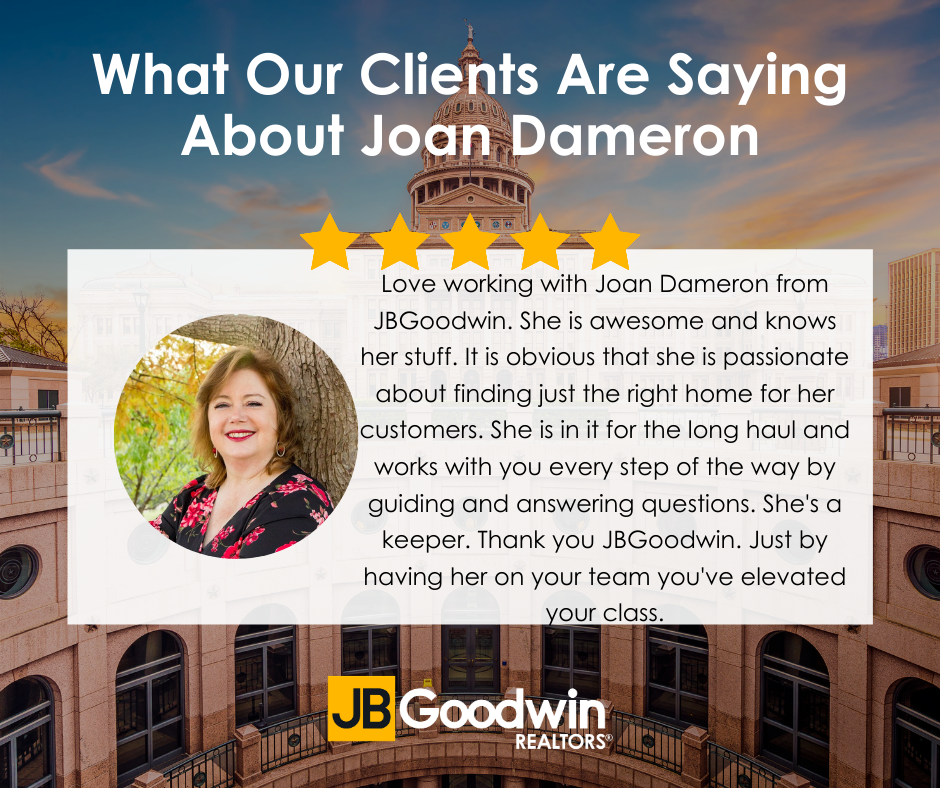 Brian & Jenny in Blanco
Multiple Undeveloped Lots purchase in Blanco
Love working with Joan Dameron from JBGoodwin. She is awesome and knows her stuff. It is obvious that she is passionate about finding just the right home for her customers. She is in it for the long haul and works with you every step of the way by guiding and answering questions. She's a keeper. Thank you JBGoodwin. Just by having her on your team you've elevated your class.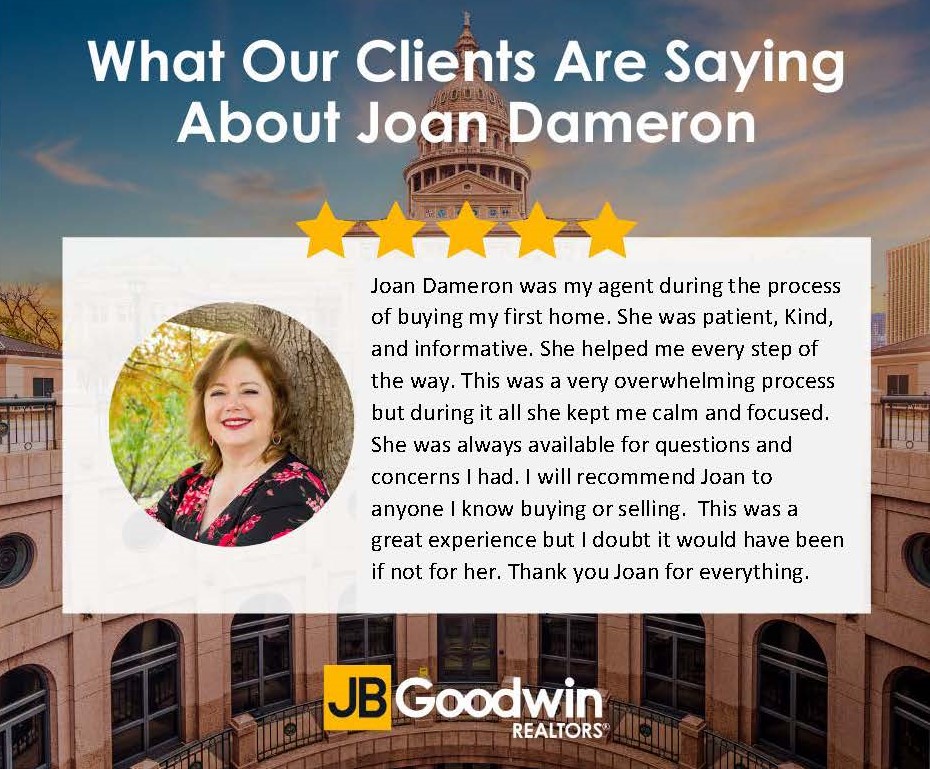 Ashley in Liberty Hill
First Time Home Buyer
Joan Dameron was my agent during the process of buying my first home. She was patient, Kind, and informative. She helped me every step of the way. This was a very overwhelming process but during it all she kept me calm and focused. She was always available for questions and concerns I had. I will recommend Joan to anyone I know buying or selling. This was a great experience but I doubt it would have been if not for her. Thank you Joan for everything.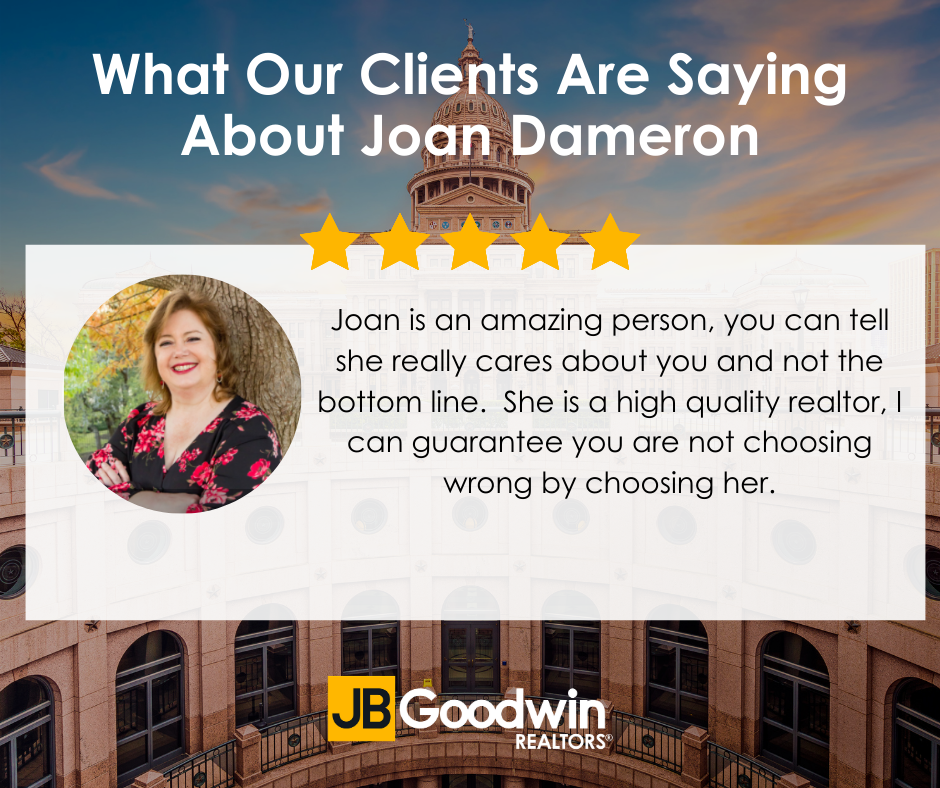 Tabby in South Austin
Joan is an amazing person, you can tell she really cares about you and not the bottom line. She is a high quality realtor, I can guarantee you are not choosing wrong buy choosing her.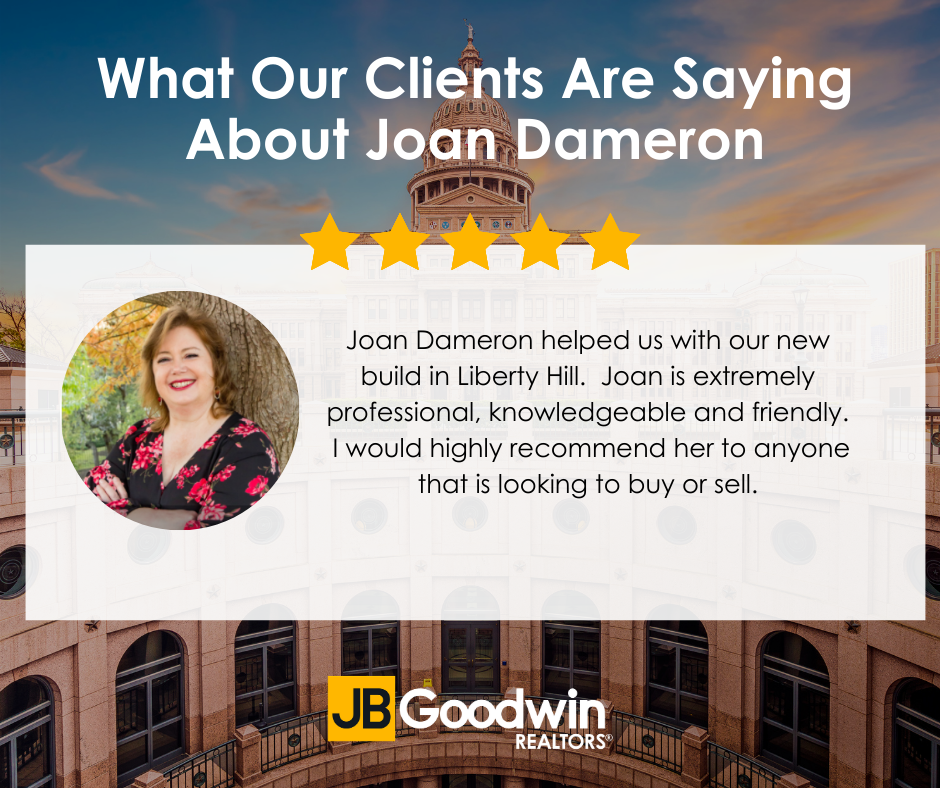 Michelle in Liberty HIll
Joan Dameron helped us with our new build in Liberty Hill. Joan is extremely professional, knowledgeable and friendly. I would highly recommend her to anyone that is looking to buy or sell.